Industry 4.0 is the recent phase of the industrial uprising. It signifies the usage of Industrial Internet of Things (IIoT), mechanization, sensor technology and other ground-breaking solutions to rationalize the production and distribution.
Role of IIoT In Industry 4.0
IIoT is the mainstay of any enterprise towards reaching Industry 4.0. By using the sensor technology IIoT allows transmission of signals from equipment to computer systems. Though basic info about equipment has been available for quite a bit of time, IIoT gets in much more refined visions about business. This micro-specific information delivers scope for mechanization. If analyze correctly, the data received from IoT sensors can deliver insights to enhance numerous features of the manufacturing process.
The Four Phases of IIOT
There are four steps involved in IIoT innovation which occurs at each step and create opportunities for manufacturers and suppliers. These four phases include: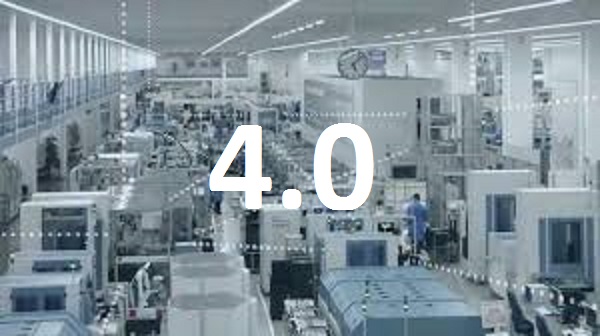 Connect
In this phase, the essential constituents for IoT, connectivity and handling abilities are fixed into the device for IoT solution. During this phase the continuous advances in 5G and private LTE networks will benefits in addressing the issues which are associated to the device connectively those affecting capacity, network coverage and security.
Collect
In this phase, the main objective is to have access to the data of connected device and move or store this data. For handling such sensitive data, it is important to have network planning and management for an effective solution. In this phase the I/O link sensor connectivity and machine-embedded sensors will improve the collection of data and the transfer process.
Compute
In this phase, the data which was collected will be analyzed and processed for the user in order to produce greater intelligent and informed decisions.
Create
It is the final stage in which the unique solutions offer value to the stakeholders through access to the data, finally achieving specific and pre-determined results and increasing the interruption or outages in processes.
IIoT technologies are now recognized across different industrial landscape, while liable on the directness of every vertical in implementing IIoT technologies, as well as on separate knowledge about the industry, conservatism, access to wealth, and combination challenges.
To tap the potential of IIoT, organizations require a foundation from which to implement and organize Industrial IoT skills. They need an accessible, safe platform where data – irrespective of source, procedure or purpose – can be showed, consumed, connected and indexed to deliver a significant and actual understanding of business operations. With such a platform, patterns, procedures can be useful to examine the information so that efficiency and services are constantly improved. With the help of professional IIoT consultants and technical service experts, companies can accelerate the integration and transformation of their current infrastructure to the next-generation grid network.
The Industrial 4.0 consulting method is now based on cooperative, iterative process with customers. The linked, tested framework allows for flexibility, effectiveness and value-added outcomes. Different IIoT technology consultants are committed to provide the "linked enterprise" and offers services covering across operational technology (OT) and information technology (IT).